Can you get a small business loan without collateral in Australia?
Published on 2023-02-28
Category: Business Loans, Unsecured Loans
A small business loan without collateral is a type of loan that does not require the borrower to provide any form of collateral as security for the loan. In other words, the lender does not have the right to seize any of the borrower's assets if they are unable to repay the loan.
Other names for small business loans without collateral include unsecured loans, no-collateral loans, no-security loans, low doc loans, unsecured finance and unsecured funding. These types of loans are typically available to businesses that have a strong credit score and a good financial history, as the lender relies on the borrower's creditworthiness to determine their ability to repay the loan.
Can you get a small business loan without collateral?
It is possible to get a small business loan without collateral in Australia, but it may depend on the lender and the specific terms of the loan.
There are a variety of lenders in Australia that offer unsecured small business loans, which means that the loan does not require collateral. These loans are typically smaller in size, with loan amounts ranging from a few thousand dollars to around $500,000.
However, because unsecured loans are considered to be riskier for lenders, they may have higher interest rates and stricter eligibility criteria compared to secured loans. Lenders will usually take into account the borrower's credit score, cash flow, and business history when considering an unsecured loan application.
To apply for an unsecured small business loan in Australia, you will typically need to provide documentation such as financial statements, tax returns, and other business-related documents to the lender. It is a good idea to research different lenders and compare loan terms, interest rates, and fees before applying for a loan.
3 Steps to get a Small business loans without collateral with Capital Boost.
1. Go to Small business Page - https://capitalboost.com.au/small-business-loans
2. Click on 'Apply Now' Button to apply for a business loan in 2 easy steps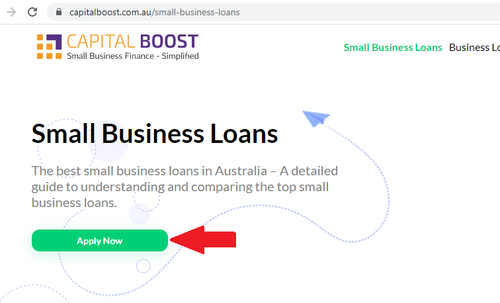 3. Fill in the Business Loan details and click on 'Next' to fill your contact details and then Submit.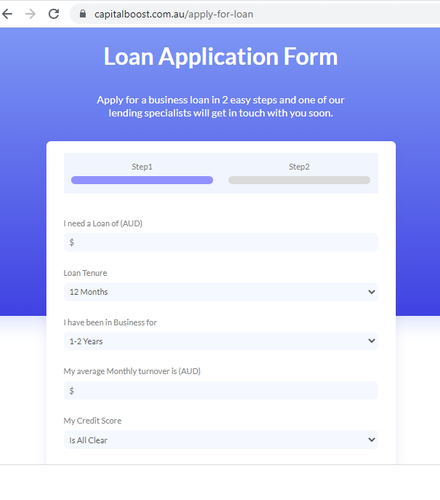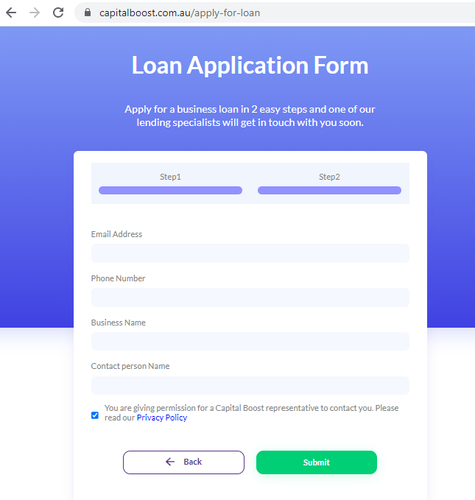 Once you submit, our Loan Specialists will get notification and they will call you ASAP to get more details and match you with right lender.

Tags: Small Business loans. Small business loan without collateral, Unsecured loan, Unsecured business loans, Small business loan without collateral, Unsecured finance, Unsecured funding, Unsecured small business loans, Less Doc loans, No-security loans, Quick loans, Business finance, Business funding, Loans without collateral, Loans without security